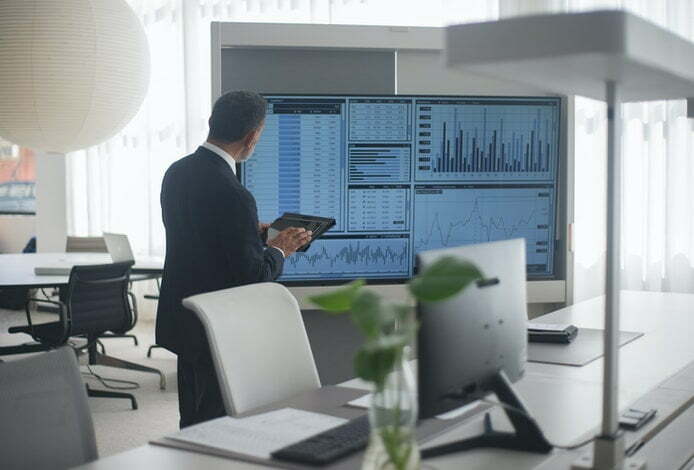 Virtual data room (VDR) is a secure online repository for document storage and distribution.
The main purpose of the virtual data room is to provide an environment where companies can store their confidential documents in one place and share them with their investors and other people who are involved in the deal. It is also used as an effective communication tool between management, shareholders, employees, and other stakeholders.
How to pick the best virtual data room?
Virtual data room providers should offer these 5 features that can help you create and manage your business documents easily.
Easy to Customize
The companies are taking a different approach to their virtual data rooms and provide customized, personalized tools to their clients.
Companies have started moving away from the traditional data room model. They give more attention to the human-centric approach. This is because people have different needs and preferences, and the traditional data room may not accommodate them all.
A new trend in the industry is the customization of data rooms. They are becoming easier to customize with features like drag-and-drop functionality and templates. This will help make sure that everyone can get what they need out of a data room, without having to deal with confusing interfaces or additional plugins that go unused after purchase.
Ability to Brand the Interface in the Style of Your Company
A company's data room is an essential part of the company as it provides a central hub for all information. And, to truly make a data room stand out, the interface should be branded in the style of your company.
All top data room software providers all you to brand the interface according to your company's brand book.
Branding can be done with colors that represent your company or by using certain graphics. This will make sure that people know you are the owner of this data room and will have no doubt about who they should contact if they need more information about your company.
Responsive Web Design
Responsive web design is an important part of website development. It ensures that the website is able to adapt to different screens and resolutions.
Due to the popularity of mobile devices, responsive web design has become a necessity for any company or individual looking to make their content accessible on any device type.
The process of responsive web design includes three major steps: a) analyzing the content, b) creating device-specific layouts, and c) testing them out.
A responsive web design should be a part of every great data room website because it allows the site to change to suit the device that is being used.
A responsive web design is a website that automatically detects what device is being used and changes its layout accordingly. This means that you don't have to create multiple versions of your site to accommodate for different screens.
The Intuitive Interface Makes a data Room Site Even More Appealing and User-Friendly
If you compare virtual data rooms and data room services, you'll notice they all have a great interface. The intuitive interface is a step in the right direction for data room sites, as it makes the user experience more appealing and less confusing.
The interface is designed to make it easier for the user to find what they need quickly and efficiently, while also giving them more information about what is happening on the site.
Bests virtual data rooms are becoming increasingly popular in business because they allow people to work on sensitive information without worrying about leaks or hacks.
However, many of these data room sites have poorly designed interfaces that can make finding your way around difficult. The intuitive interface from top data room providers takes all of the frustration out of navigating a data room site and makes it easy for users to find what they need quickly.
UX Approach is the Key to Success
User experience is a term that is gaining a lot of weight in the marketing and virtual data room software world. It has been used to describe everything from websites to apps, and it can be the key to success when creating an amazing data room site.
The UX approach is about designing for interaction and providing users with an intuitive and enjoyable experience. The best data room providers know that UX is super improtant.
This includes considering things like how easy or hard it will be for users to find what they are looking for on your website, how fast they will be able to complete their task, how quickly they can get help if they need it, or whether or not your content is interesting enough to keep them reading.
UX approach is the key to success when creating an amazing electronic data room.
A great UX approach can help you create a new generation of online data room software solutions that will be able to answer all the needs of your customers.
The main goal of the best data room software is to create an intuitive and simple user experience. It should allow every type of customer to use data room software without any difficulties.