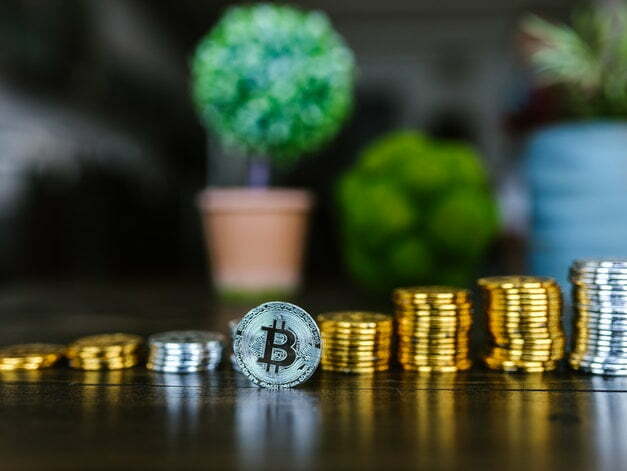 NFTs, or non-fungible tokens, are blocks of code that can contain all sorts of digital data. They're a way to own something that can't be copied and pasted, like a digital record of ownership. They're gaining in popularity, and they're also becoming popular in gaming. Here are some games expected to be lauched in 2022.
Mines of Darlania
Mines of Darlania will feature NFTs as its central mechanic. Players will be able to buy NFTs that represent real-world locations on a map. It's a mining roleplaying game focusing on strategy, resource management, and team building. Inside those locations are dungeons for players to explore and find treasure, which can then be sold for cryptocurrency or used to upgrade weapons and gear. The full launch will take place in 2022.
Phantom Galaxies
Phantom Galaxy is a real-time strategy game based on the Ethereum blockchain. The team will develop the game with a focus on space-based mining and combat. Players will be able to trade assets and play against each other in a strategy game on a digital galaxy. The game allows players to lead their ships into space, explore planets, and collect resources. Like EVE Online, players can also fight against each other in the vast reaches of space. Players will be able to collect over 200 unique NFTs representing heroes, vehicles, and weapons. Players will also be able to mint their own NFTs and earn income through fractional ownership.
Sandbox
This upcoming game from Animoca Brands allows players to create their games and then monetize them through NFTs. Sandbox is a virtual world and universe where players can create their worlds using a robust set of tools. Users can create games and virtual experiences for others to join in. Its native crypto asset, SAND, powers everything in Sandbox. They can earn tokens from other users who play their games and trade items with other users. It is expected to launch in 2022.
Illuvium
Illuvium is a fantasy RPG that uses blockchain technology for its backend. It is a new multiplayer role-playing game with over 10 million assets that the player can earn – all represented as non-fungible tokens (NFTs). Players will be able to battle one another or work together to level up characters and collect rare items. The game should be ready sometime in 2022, but no official release date has been announced yet.
Guild of guardians
Guild of Guardians is a mobile MMO strategy game where you take control of a guild that defends the world from evil. It's a turn-based strategy game where users fight monsters and collect loot in exchange for Enjin blockchain-based NFTs. It has an impressive lineup of talent, including former Blizzard and Ubisoft employees. Since the game first launched on iOS and Android, it has made a lot of progress, but the team is still working hard to bring more content to players.
The in-game economy is powered by Ethereum blockchain technology, which means Guild of Guardians has its cryptocurrency called "GOG" (Game Of Guardians). You can use GOG tokens to buy items in the game or trade them on exchanges like Uniswap for different cryptocurrencies like ETH or BTC.