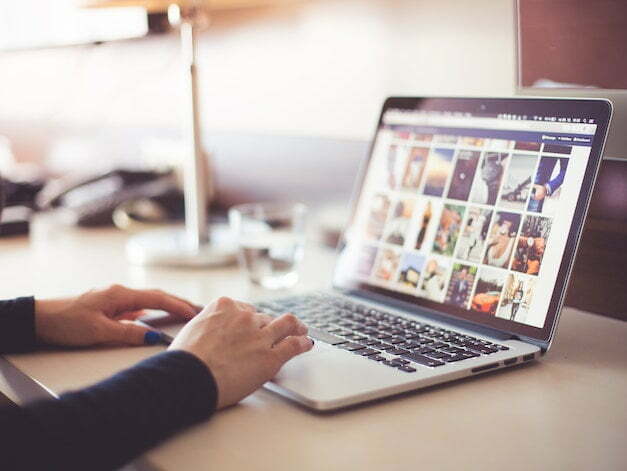 With the changing time, digital marketing is also evolving. The concept of a website is not new; it has been in the internet space for decades now. However, you cannot appeal to the audience today with the same strategies used before. Especially GenZ, for whom trends were everything.
They are not browsing your website only to get the information. In Fact, we bet! They are going through everything. From the aesthetics to the color schemes and what you write (whether it is politically correct!).
So, if you are here to understand how to get your website GenZ ready, then you have reached the right place. In this excerpt below, we will give you five tools that can help you appeal to GenZ.
Website For The Appeal Of Genz
Your website is a masterpiece that will give the initial impression to your target audience. With GenZ, this is even more of a factor since their attention span is, unfortunately, depleting.
1. Less Text, More Visual
Gone are the days when kids and teenagers were visiting websites for information. No, that information factor is gone, but now they want a full-on experience when they are entering a website.
We are not saying you need to add minimal animation to accentuate the corners, but your credibility and appeal increase when you do so. Have a good balance between text and visuals. Maybe a 60-40 because small, catchy lines throughout the website are easier to comprehend than paragraphs.
Plus, good visuals and animation are psychologically known to retain more memory. So, if you want your GenZ to remember you, then get some of the same as making of the people.
2. All Device Friendly
GenZs are not always sitting at their computer. In fact, they are not often browsing through their laptop unless it's binging their favorite show. Most of the time, they are either on their phone or tablet.
So, if your website is not interfaced with every device, you could be looking at a lot of bounce rates. The GenZs are the internet generation; they are accustomed to having everything a google search away.
If they have to scroll too much or read through a small font, they would prefer to click out and click on a more convenient one.
3. Eco-Friendly Motives
Genz is not all about buying the product or availing of the service. They are also about growing relationships with the company and supporting it. It is not just a company-customer relationship, but GenZs is known for not placing companies on a pedestal and rather humanizing them.
So, everything they buy is a well-thought investment and has to be genuine. Some of the common traits which can make you a user-friendly search are-
– Eco-friendly habits.
– Corporate social skills.
– Environment & animal protection.
If you are indulged in any of them, it is best to flaunt them on the very first page of the website.
4. Hold On To Other Social Media
As we have already mentioned, Genz will be found scrolling through social media more than anything else. Therefore, if they find you through social media, you have a leg up to impress them more.
There is a sense of relatability when they find companies and their website on social media. You can even collaborate with their favorite influencers because a 'swipe up' on a story brings more young viewers than anything else.
If social media optimization is getting a little tough for you, find the right expert to get you through. Digitrio is one such service that you should consider.
5. Quick & Fast
We have said this before, and we will say it again, GenZs do not have the attention span so everything has to be quick. Information in bold letters and flashes, animated stories, or videographies, and even the website loading speed has to be impressive.
You will need an effective SiteMap so they can easily find the information they are looking for. Research has shown that you have only 20 to 30 seconds to grab their attention.
Website Is Genz Ready!
Suppose you have made a checklist and crossed off all the above-mentioned pointers, then congratulations! Your website is finally website ready.
GenZs are loyal customers once you are able to impress them, but you will have to use every other SEO tool to attract them to your friendly website.