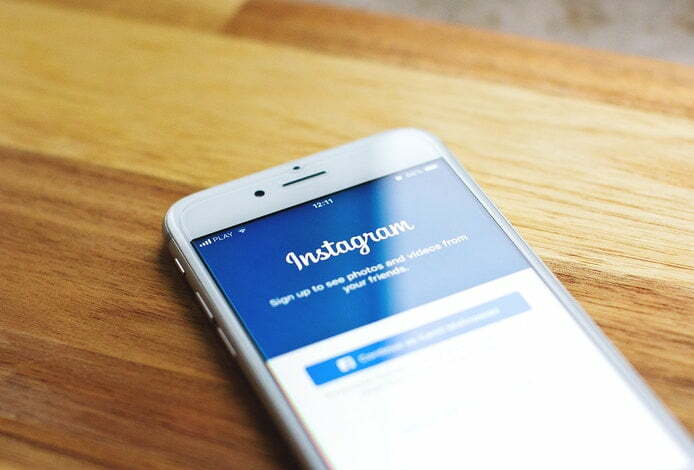 With more people wanting to connect online, brands and businesses have realized the importance of social media which is why they spend at least 25% of their marketing budget on social media marketing. Regardless of whether the traction you receive on your social media profile is paid or organic, you have to routinely optimize your social media profile in order to gain the highest return on your investment. Instagram engagement is considered to be the holy grail for digital marketers especially since the social media platform is extremely important, and users tend to pay attention to the content produced by the top brands.
For small businesses, Instagram has to be a life saver because many of them dedicate their success to Instagram. They found their target audience who will not only like and comment on their posts but will also share their posts which also helps in bringing in new users who would have never found their business had it not been for Instagram. Instagram has more than one billion active users every month, and there is an enormous number of content creators and influencers with a large number of followers on instagram. By posting the right kind of content and with the right plan, you will be able to stay relevant and bring in new users as well.
So, what are the ten optimization tips and tools for Instagram?
Make sure that your Instagram account is a business account.
Switching over to Instagram business account allows you to gain the access of the various analytics of your Instagram account, and the various promotional tools that are available. Business accounts allow the users to know and track the performance of their posts and monitor their follower growth. Having an Instagram business account also means that you can include your contact information in your bio, as well as the location of your business. This also makes social media customer support extremely easy and as hassle free as it can get. When it comes to Business accounts, it also allows you to promote your content through the paid channels of Instagram which helps you to reach out to a wider audience base.
Utilizing all of the features on Instagram.
The algorithm of Instagram prioritizes accounts that uses almost all the features of Instagram. This is simply because the social media platform wants to encourage the diversity of the content produced.
Different content formats.
Instagram is a high visual bases social media platform. It starts off as a platform where you could share just photos to being one of the largest social media networks in the world. Now, you can upload content in the form of stories, Instagram reels, carousel posts, ads, videos, highlights and even IGTV videos. It helps in creating a diversity of the content you create and producing different content formats.
Monitoring your Instagram analytics.
Instagram analytics help you track and know if your Instagram marketing strategy is working or not. Instagram analytics is extremely essential for optimizing your Instagram profile because it tells you the type of content your audience wants from you and this will help you improve your marketing strategy. There are a lot of third party analytic tools that will also help in tracking the performance of your Instagram account.
The quality of your followers matters.
A lot of digital marketers assume that having a large number of followers is necessary in order to have a completely optimized Instagram profile. A lot of brands think that the more followers they have, the more credible they appear. While the follower count does matter to a certain extent, it is equally important to have followers you engage and interact with your content. Ghost followers are of no use except they help in reducing the rate of engagement on your Instagram profile.
Post at the right time.
While this tip maybe an old one, this is extremely important because posting at the right time will help you gain more interactions on your post compared to the time where your audience was not active.
Posting Instagram reels.
Instagram reels are the latest feature that Instagram has introduced, and they are doing their best to promote reels. Which means that the more high quality and relatable Instagram reels you create, the greater are your changes of
Curate a content calendar.
The content on Instagram does not go anywhere unless you choose to remove it from your profile. Which is exactly why you need to design a content calendar for your Instagram profile and make sure that your posts have a storyline that goes in deep to talk about the ethos of the brand
Choose the right username.
Choosing the right username play a role in creating an identity for yourself on the social media platform. The catchier the username sounds, the better it is as it gives your brand a personality of its own.
Interact with your audience.
Interacting with your audience in the form of polls, question and answer stickers helps in increasing the rate of engagement and helps in building the credibility and authenticity of your brand.
These were the ten optimization tips and tools that you can use to optimize your Instagram profile, and have an organic growth that will help in establishing your presence as a brand on the social media platform.