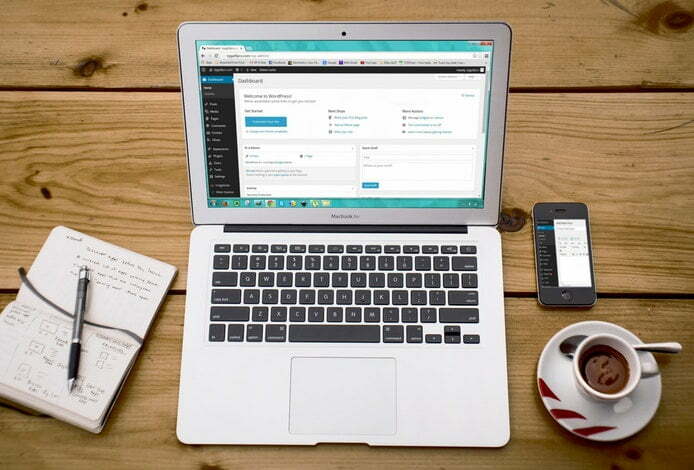 For every new blogger, many things remain a mystery in WordPress until it unfolded. Many people who use WordPress must have seen two tiles on the left corner named 'Tags' and 'Categories'. You can understand the crux of these two tools which are widely used for WordPress SEO in this blog. Categories and tags help you organize the content on your site as per your requirements. Knowing the difference between categories and tags will help you to use them appropriately. Read through this article to understand better the meaning, usage, and impact of the two in WordPress SEO. You will be able to organize your site more efficiently and bring a targeted audience to your page through categories and tags.
Let's understand each of them one by one.
What is Category in WordPress?
All the content creators and website developers around the world know that the content of a website needs to be organized in a way that it gets easier for the user to navigate through your pages. A category is an option that helps you to organize the content on your WordPress website. It signifies all the similar content which are related to each other under one title. It is a grouping on a wider scale to bind all the connected content.
To simplify, you can understand it as the 'Table of Content' which titles the entire article under categories. It is arranged in a hierarchical way which means a category can have subcategories as well.
What is Tag in WordPress?
Tags are quite different from the category. Through tag, you can define the content by micro-categorize it. For example, if your website is about cosmetic products, tags like ladies' perfumes, skincare, makeup and antiaging can be apt for it. Tags are one of the best WordPress SEO tools which make your content more visible on Search Engine Result Pages (SERPs) through keywords. 
Tags are simply the gist of your entire content in two-three relatable words. Unlike categories, tags are not hierarchical, they are not even written on the pages but work the best for the website's visibility.
Difference Between Tags and Category in WordPress
Category and Tag are like chalk and cheese, two tools that are quite different from each other. For a better understanding of these two here are some differences between tags and categories in WordPress:
– Categories are used for broad groupings of the content while Tags are used to micro-categorize the content in minimum and relevant words.
– You can't create sub-tags but sub-categories can be used. That means Category can be hierarchical, unlike tags.
– One can never see Tags used for a post inside it. Tags have a very different way of working. They are used to enhance the visibility of a page through keywords on SERPs. So, they are a very relevant part of the WordPress blogs yet can't be visibly present in them.
– For Category, things are exactly opposite. One can always see the category of the entire content as it is the way of arranging the content in significant categories so that the site becomes more efficient for the users.
– One major difference between tags and categories is that for every WordPress post you have to list categories of the content while it is not necessary to add tags to your post.
– For the users who do not categorize their content, WordPress on its own does so. It puts your entire work under the category named 'Uncategorized'.
– Only blog posts in WordPress can have categories and tags. One can always add categories and tags to their WordPress pages through certain plugins.
How To Add Category and Tags in WordPress?
To Add CategoryBy default, a WordPress blog lists your work under the 'unauthorized' slab. You have to pick a category on your own for the post otherwise. A WordPress administrator has this access to add a category in a blog post. Follow the given steps to add a category in WordPress blog posts:
Settings > Writing Settings > Default Post Category > Your New Category.
You can also add a category while editing your blog post by clicking on the box next to the category name. You can also go to Posts > Categories directly. Add a new name of the category and then add a slug. (Slug is the URL-friendly version of the name of the category given above. One can use all lowercase, letters, numbers, and hyphens while creating Slug.)
Slug creates a link for a category page that lists all the posts that are created under the same category.
How to add Sub-Category
As already stated, a Category can have many sub-categories under it. It works on the hierarchical method. So, you can add a Sub-Category or Child Category for a broad topic. Follow the given steps to add a sub-category:
Posts > Category > Add Name > Add Slug > Add Parent Category from dropdown list. Adding description and slug for your subcategory is optional. After adding everything, click on 'Add New Category'.
How to edit Categories
You can edit your category from the static way Posts > Categories are shown on the screen. Take your cursor to the category you can edit, there you can see a button 'Edit' clink on that link. This will take you to the editor where you can make changes accordingly. You can edit, add or remove a category or subcategory from the editor. This tool can also be used for making any change to the category name, slug, or description.
How to make Category visible
The ones who are working on their WordPress SEO can use this feature to make their category visible to their visitors. Categories have a very simple and yet very important function i.e., to facilitate users to navigate through the site. You can choose to make the Category visible according to your choice.
Appearance > Widgets. Here you will find widgets for the category. Drag and drop down the category widget in a sidebar and there all your categories will get visible on the sidebar.
2. To Add Tags
WordPress tags are quite similar to hashtags that are used on social media platforms. Every time you click on a hashtag you are navigated to a list of posts, videos, or tweets which are similar to that tag and are connected with that specific tag too. Similarly, when you add a Tag in WordPress, your categories have similar content under one roof. Every time a user searches for those tags they will be directed to certain pages which were earlier tagged under the same Tag. Tag plays a very crucial role in WordPress SEO as it optimizes the visibility and relevance of your blog post for the users.
Here is the way you can add a tag to your WordPress blog post:
– Go to Posts > Add New, from your admin dashboard.
– Click on The Tags Box visible on the right side of the visual editor.
– Type the tags which you want to add to your post. You can separate each of your tags using commas in between them.
Or,
– For an already existing post, if you want to add a Tag you can do that too.
– In Admin Dashboard, go to Posts > Tags.
– Type name for a new Tag.
– Add Slug for the Tag
– Click on Add New Tag
After reading all this information, you might find Tags and Categories quite different from each other. You have a better understanding of their uses and functions now. But one thing which is common for both is that they have one ultimate goal i.e., to optimize your WordPress blog. Tags and Category both work for WordPress SEO brilliantly. They might contribute a little proportion of your optimization process but their role is quite significant.