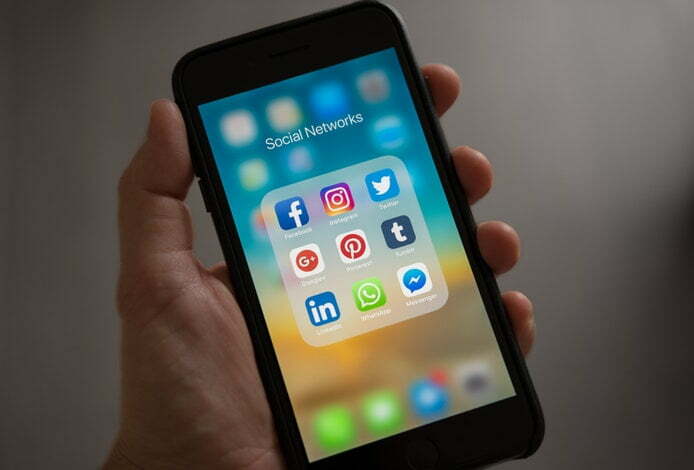 From a mere photo-sharing platform, Instagram has now promoted itself to a profitable avenue to build one's business or brand name. In recent years, hundreds of influencers and entrepreneurs have used Instagram to gain valuable business leads and expand their customer outreach.
According to experts, Hashtags are crucial for enhancing the recognition of your brand and also helps to search for a particular post more easily. It also helps you buy active Instagram followers organically. Instagram allows you to add a maximum of 20 hashtags in one post. However, if you use the same hashtags consecutively for multiple posts, Instagram might penalize you. 
Generating unique and relevant hashtags for your post is not an easy task. It needs a lot of effort, time, and brainstorming. However, hashtag generator tools can make it more convenient for you. In this article, we would talk about the 5 best Instagram Hashtag generator tools that can provide you with high-quality hashtags to improve your social media visibility.
Why are Hashtags Important on Instagram?
Hashtags are a specific set of words that can help people find a particular post more easily. When used strategically, the hashtags can help to keep a topic on-trend.
It helps to improve visibility and enable your brand to stand out among the crowd. Carefully curated and eye-catching hashtags are also an excellent way to promote your brand's services.
It is an effective tool to facilitate your brand campaign and get more engagement. You can expect to see about 12.6% more engagement by adding at least one hashtag to your post. Isn't that impressive!
What is a Hashtag Generator?
A hashtag generator is a tool, usually accessible online, that is designed to help people find ideal hashtags for their posts based on a specific niche, anchor phase, image, keywords, or even URLs. This is particularly helpful for influencers and entrepreneurs who use social media platforms like Instagram, Twitter, and Facebook. Let's find out more about the five most popular hashtag Generator tools used by renowned Instagram influencers.
5 Best Instagram Hashtag Generator Tools:
1. All Hashtags
Since its launch in 2015, All Hashtags have become one of the best hashtag generators for Instagram. The website is completely free to use and offers multiple features to help people expand their outreach on Instagram.
The website offers four distinct tools. The Hashtag generator helps you to find out the top, random and live hashtags related to the keyword you provide. The Hashtag Creator tool enables you to curate customized hashtags for your brand.
Another tool, the Top Hashtags, enables you to find out the most popular hashtags for your post. Whereas, Hashtag Analytics provides you with valuable information that assists you to use hashtags strategically.
2. Instavast
Instavast is a website that provides a wide array of Instagram marketing tools that only a few other sites offer. Though the website is still in its beta version, it offers unique features that can boost the organic growth of your Instagram account exponentially.
Apart from helping users to find the top and trending hashtags relevant to your niche, Instavast also offers a list of banned and offensive hashtags so that you can steer clear of them. You only need to provide selected photos, URLs, and keywords to use the Hashtag generator to identify high-yielding hashtags.
3. Hashtags for Likes
Though it offers paid services, Hashtags for Likes is one of the Best Hashtag Generators for Instagram users. It helps to discover the trending hashtags relevant to your niche by doing meticulous research.
By using its services, you can leverage the unique power of customized hashtags to get more engagement on Instagram. The website provides features to track and get insights on your competitors to help you upgrade your business campaign.
It also has integrated analytical tools which you can use to measure the performance of the hashtags you use and have a way to get explosive results. Hashtags for Likes also help to explore statistically compatible tags that can improve your exposure and help you to buy Instagram followers.
4. Hashtagify
If you are looking for real-time insights on how to use Hashtags to boost your Instagram marketing campaign, Hashtagify can be the ideal hashtag generator website for you. This site not only helps to discover popular and trending hashtags for your posts but also helps you create tailored hashtags.
Hashtagify helps Instagram influencers to earn an edge over their competitors. It also offers different features to enable users to analyze the use of hashtags for bettering their business strategies.
You can also explore charts and graphs to assess the performance of the hashtags you intend to use. This will help you to buy Instagram followers in an organic way to get more engagement.
5. #Hashme
If you are an Apple user, the #Hashme app can be the best Hashtag generator for you. This unique iOS app is powered by Artificial intelligence technology that helps users to discover relevant and high-yielding tags that can promote their posts.
Though #Hashme is free to use, you can opt for some additional premium services with an $8.99 monthly subscription. You only have to upload the pictures you want to post, relevant keywords, and URLs to generate random or customized hashtags. The app will also help to enhance your Instagram marketing strategies and amplify your follower count.
The Bottom Line:
Since its introduction to social media twelve years ago, Hashtags have taken the world by storm. To make the most of the power of hashtags, you need to use 9-13 unique and relevant hashtags on your posts. But, if you find it difficult to develop hashtags for the content you post on Instagram, you can take help from the five above-mentioned Instagram hashtags generators to get more engagement.