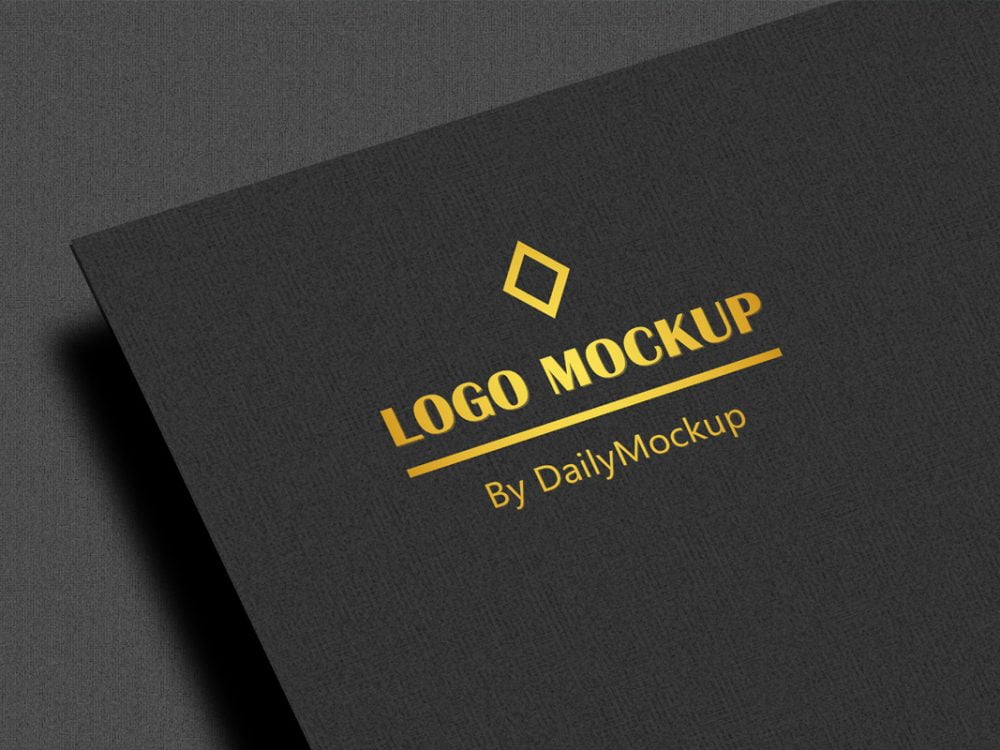 If you are unable to find the perfect logo for your business, these free logo mockups will come in super handy. Get new logo mockup PSD that you can edit yourself anytime.
A designer will always need some direction. These logo mockups will help you get one on no time. With multiple designs available for you to consider, you will be able to bring your very own and unique logo to the table.
Gone are the way where you had to start from scratch and spend numerous hours trying to get that perfect curve in your logo. Get free logo mockups and templates that will save time. Work smart, not hard.
Bringing you a vast pool of options where you will be able to try simple and complex logo designs that will go well with your coffee chain. The first thing that must be decided after opening your very own coffee venture or a café or restaurant is designing a good logo.
Free logo mockups provide the facility of merely picking one mockup and adding your corresponding text. Change the colour of the book, its size and orientation, and you are good to go. You may also use this as a branding mockup.
Logos are the most critical components of a business, as it is measured as a brand's face. If a company fails to generate an appealing logo for its brand, it becomes really tough for them to grab the audiences' attention. The visual emblem of a company gives it a professional look and helps in getting fame and success. However, it is also a significant point here that how can we get an excellent logo for our brand? Well, you can use an efficient online Logo Maker to make a visual emblem for your business. Many online platforms, like SmallSEOTools, provide you with an amazing logo maker online, and you can access it by simply Click Here.
So today we bring you the latest source of free psd logo mockup templates for your digital branding projects. All free mock-ups consist of a clean and unique design with a smart object layer for easy edit. So why wait download your favorite mock-up and update as per your requirements.

Free Logo Mockup
Free Logo PSD Mockup
Logo Mockup PSD
Emboss Logo Mockup
Gone are the days where your logo can be simple. With so many competitors in the market, it is essential to stand outside the box. Get fantastic debossed effects on your logo. Photoshop secure layers that will help you have a 3D effect with textures and shadows.
Logo Mockup
3d Logo Mockup Free
Pressed Logo Mockup PSD File
The best place where you can find millions of templates for an ideal textured feel. Make your logo stand out by having it printed over something tactile, enhancing the user experience. Interact your audience this way by incorporating textures on your log.
With multiple mockups available for free, you can test all your designs. This will help you know what is best for your company. Test whether that colour theme goes well with your company's personality, see if the tagline isn't too big, etc. When you cross off all the things that put the success of your logo at risk, you will be able to produce decent results.

3D Logo PSD Mockup
Logo Mockup Free PSD
If your brand is entering the market, you can help it gain maximum attention from your target audience by having a chic and captivating façade logo on your shop. Get multiple logo mockups in PSD. Test your logo first on a piece of paper before you implement it and get great results.
Embroidered Logo Mockup
Metal Shine Free Logo Mockup
3d Stunning Logo Mockup
Free Paper Logo Mockup
Get a maximum understanding of your logo by putting it on the building mockup to see how it will look in real. There is a big question mark regarding how you think your logo will look on the office building and how it will appear after its respective construction. Mockup templates will help you bridge the gap and use photoshop layers to see what looks best on your office building.
3d Wook Logo PSD Mockup
Leather Logo Mockup
Vintage Logo MockUp
Embossed Logo Mockup