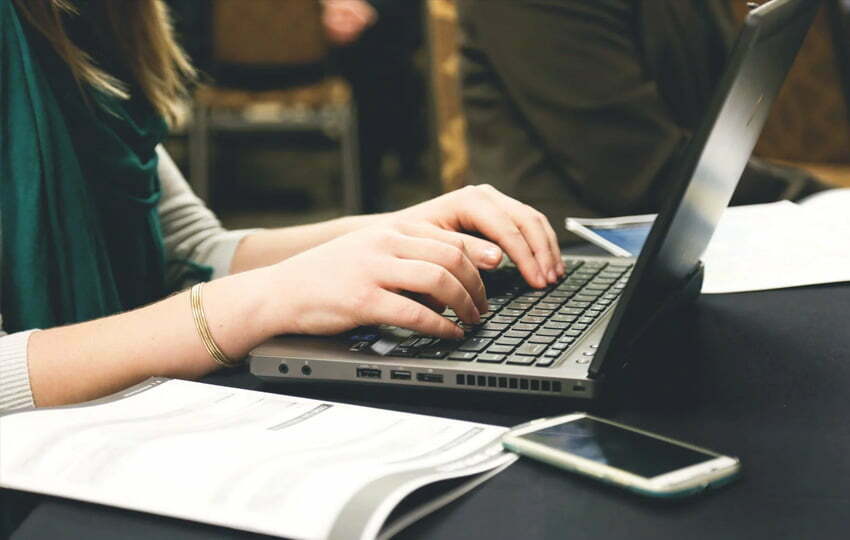 The internet has more than four billion users, and three billion of them use social media, which means tons of content. Therefore, it's no surprise that content marketing is so popular. This type of marketing allows you to increase brand awareness and attract new customers. To accomplish these goals, you should provide valuable content that will be interesting for your targeted audience and that will motivate them to take the necessary actions.

Although content marketing is extremely popular, many marketers don't know how to develop and implement an effective strategy. Unfortunately, many marketers fail to deliver the right content or cannot set the right long-term and short-term goals. According to statistics, only 62% of companies have a clear content strategy.

If you're a content marketer, you should know exactly what approaches can help you increase sales and what content is likely to resonate with your audience. We hope that the following tips will help you build the right strategy.
The Best Tips for Your Content Marketing Campaign
1. Track your performance
You should always try to provide content of the highest quality. However, you won't be able to benefit from your high-quality content if it doesn't actually convert. Therefore, you should use analytics to monitor your performance and to get some real numbers that will help you evaluate the effectiveness of your content and your marketing campaign. There is always room for improvement, and you should know what areas need to be improved.

Some marketers track traffic but forget about the importance of monitoring conversion rates. For example, you may have 2,000 followers on Instagram and 10,000 readers of your blog. At the same time, your Instagram account may have much higher conversion rates. In this case, Instagram is the most important channel that drives sales, while the blog simply introduces people to your business.
2. Set a specific direction for your content
It's good if you have a nice framework of content and a strong team of writers. However, you should also develop an effective strategy, understanding what kinds of content are a better choice when pursuing certain marketing goals. We recommend that you sort your content into several groups that correspond to different stages of the sales funnel. This way, you will clearly understand the purpose of each type of content.

For example, here is a list of some types of content with possible areas of application:
Outreach: landing pages, infographics, social media ads, explainer videos;
Conversion: case studies, social media, quizzes, blog posts;
Closing: reviews, emails, questionnaires;
Retention: whitepapers; contests; exclusive offers; surveys, emails.
3. Use up-to-date content and be consistent
Not only should you provide content that is interesting for your audience, but you should also make sure that your content is relevant for search engines. You can understand that your content must be updated if you see that your keyword and the year shows up in search results as "related searches."

First, we recommend that you include the year in titles. You should also exclude the year in URLs when optimizing your content so that you won't need to change your URLs. Changing URLs is a bad practice because, in this case, you need to earn your backlinks again. Besides, you will create a number of unnecessary redirects. You only need to update the content itself, after all.

We also suggest that you schedule edits and check your content every year, updating meta descriptions, meta tags, and keeping your content up-to-date. When it comes to content marketing, consistency is crucial. First, consistent content will help you earn good rankings in search engines. Secondly, consistency allows you to build trust and to establish your authority.
4. Repurpose your content
Once again, your content must be up-to-date. However, every content marketer has lots of content that doesn't lose its relevance in a few years. There are many kinds of so-called evergreen content that can save you a lot of time. Besides, if you repurpose content for different channels, your campaign will be more consistent. For instance, you can repurpose your blog posts for emails or social media.

We recommend that you consider possible ways to repurpose your content while creating it. Separate your content into groups intended for different channels. For example, you can use materials from a webinar to create an email course. You can also create PDF guides using your old blog posts.

We also recommend that you make it easy for your audience to distribute your content. The easiest way to adapt your content to a mixed-use strategy is to include social media buttons.
5. Use the best headlines for PPC ads
If you produce content and run a PPC campaign, you should also consider repurposing your best headlines for your ad copy. If a headline is interesting for your readers, the chances are that it will also attract your potential buyers' attention, as well. If you see that some piece of your content demonstrates great results, you can run an A/B test to evaluate its potential effectiveness when used as an ad.
As Adam Simon, marketer and author at essay writing services review site LegitWritingServices.com writes: "Content that you use with the purpose of marketing and ad copy have a lot in common. They both have a certain emotional direction, strong hooks, and verbs. The headlines may also have the same length. However, while Google AdWords and Bing Ads require your headlines to fit a certain character limit, you may use even shorter headlines for content. For instance, headlines that are up to six words long often demonstrate great performance."
Final Thoughts
The success of a content marketing campaign to a large extent depends on the marketer's ability to learn new approaches and to determine methods that are actually effective. To increase the effectiveness of your strategy, you should think creatively, clearly understanding your goals and taking into account analytics.
Keep your content fresh and be consistent. Distribute it through different channels and set a clear direction for each piece of content, considering its usefulness for a particular step of the sales process. We hope that our actionable tips will help you create effective content that converts and increases your sales.