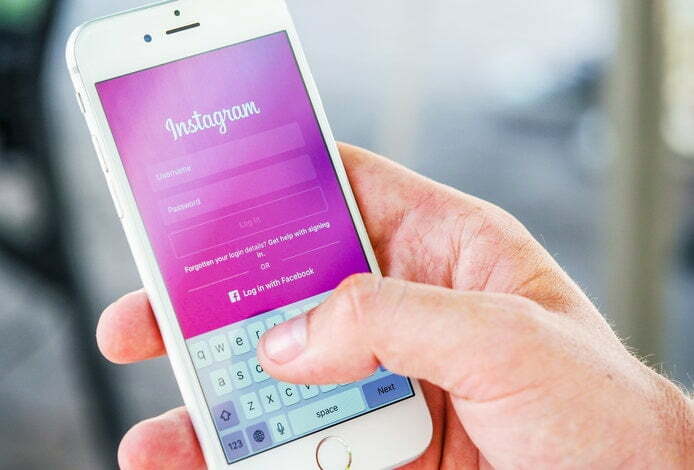 When it comes to growing your Instagram profile, there are some tried and testing methods that the pros use to keep their followers happy and entice new ones.
If you want to increase your follower number, unless you use an Instagram growth service, you can't just sit by and hope that one post a week will do it.
You need to be proactive and search out opportunities and keep your feed in the mind of your audience. Here we give you the top methods used by the pros.
Engagement
You can't just post content and hope that people will engage with it enough to grow your profile. This is a passive strategy and only pays off for people that already have a name for themselves and we're assuming that you don't, sorrynotsorry. Whilst we might feel personally attacked by that, the truth is, we're fighting it out with billions of content uploads a week, so you need to be proactive. The thing about social media is that we get an endorphin rush when people like our content, so why not start giving people that endorphin hit? It sounds charitable, but it isn't. The more you validate other people's content, the more they will validate you by return, which increases your ratios and can increase your follower number as well.
Consistency
We're going to keep with this passive and active theme for a while, but it really is one of the most important concepts that the pros use when it comes to growing their accounts. You need to be posting on a consistent basis, which equates to once a day. You don't want to be spamming other users feeds with 5 or 6 different posts of the same content, but you want to make sure that you keep yourself in the mind of the audience. You don't want to become din and just fade, which is something that is very easy to do on Instagram. By posting every day and keeping to a regular schedule your audience begin to look forward to and by extension, wait for your content, which increases the chance of engagement. When it comes to consistency, we're also talking about the quality of your content. You want to be uploading your best content that is well thought out and edited on a daily basis. It helps to keep a bank of images that you can pull on if you have run out of new material that day.
Collaboration
Collaboration with other users that are in the same niche that are also trying to grow their accounts is an excellent way of making sure that you can access new audiences with relative ease.
If you are both slightly established and want a quick win with new Instagram followers, cross collaboration can be the answer to this. It is a symbiotic relationship that you both benefit from as you have access to one and others audience.
Reels
Reels are a new feature on Instagram and they are the platforms answer to TikTok. One of the best things about reels is the quality of the editing tools you are given to use, which far surpass that of TikTok. You can really make professional looking content with a few clicks and have it uploaded in seconds, the pros know this.
There are a few things that we really like about reels, one is that they have their own page on your feed so they stand out and secondly, they're shorter than IGTV but longer than stories. They are an excellent way to show case who you are, your brand and promote yourself and the best bit?
Not everyone has caught onto this hype yet and not everyone will. Businesses and brands are always slow on the uptake when it new innovations on social media, so you want to engage with this new feature now and be an early adopter of it. Not only will this give you a larger audience and less competition, it also means you can hone in your skills whilst other people are still working out whether or not they want to use this new type of content.
Wrap Up
The best strategies that the pros utilise is consistency and early adoption. They are consistent with their posting times; the quality of their content and they are quick to jump on any new features that are put out by Instagram. Make sure you do these things, and you'll see your follower number and engagement rate vastly improve.