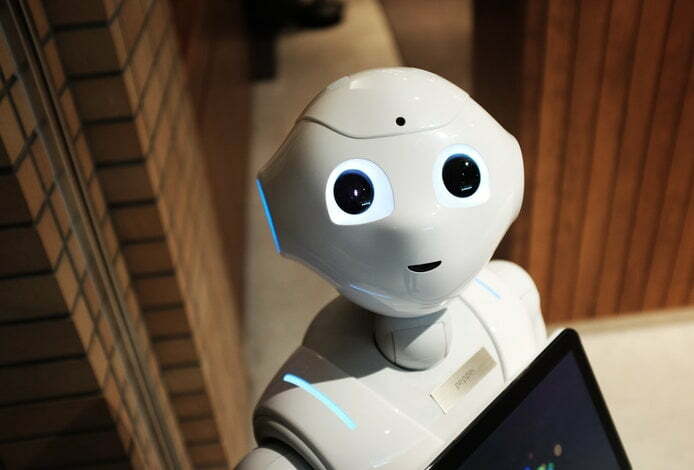 Did you ever hear about Artificial Intelligence (AI) content creator? If not, this article will introduce you to the topic and let you know why AI content creation is the new hottest thing in writing. As we know that there are many types of artificial intelligence, like deep learning, natural language processing (NLP), machine learning, and cognitive computing. And all of them have a great value toward content marketing, but this article will focus on machine learning and NLP, which can help improve the efficiency of content creation
AI content generators are essential for B2B marketers. According to a Statistic report, B2B content will account for 75% of all marketing content by 2021. But there is a lot of choice on the market and it can be intimidating to know where to start. We've selected 5 tools for you to help you choose the best AI content generator software.
Content marketing is a great way to build your brand and drive traffic to your website. As an entrepreneur, you need to understand what content is going to work best for you. Luckily, there are a lot of tools available. If you're looking for free content generation software that will help with your blog posts, social media and newsletters take a look at these platforms.
1. What is AI content creator?
Content generation is in fact the most advanced AI technology available today. With a series of clever algorithms, it can quickly and accurately discover and extract meaning from huge amounts of textual data.
2. How does AI content generation work?
These are the following types of artificial intelligence, like deep learning, natural language processing (NLP), machine learning, and cognitive computing are used to create content for your business.
3. How do you know you are getting the best AI content generator for your business?
AI content creator makes blogging easier than ever before. Even experts agree that creating marketing content can be difficult and time-consuming. Luckily, there's a new tool that writes blog posts for you — and it's powered by artificial intelligence.
AI Writer, and it uses artificial intelligence to create unique content that fits your preferences
4. What are the benefits of using an AI content generator?
One of the biggest challenges in content marketing is the time and effort it takes to research, create written, and publish materials — especially if you're doing it all alone. An artificial intelligence (AI) content generator can save you time and effort by writing articles for you
Creating relevant, quality content is a major challenge faced by marketers today. From basic blogs to product pages, more and more businesses are using software to automate their content creation process to reduce the time and cost.
5. How do you choose the best software for your business?
No worries! We have choose top 5 AI content creator tools with complete review cons and pros. Finally we will suggest your the best one which we are using.
Below are the list of Top 5 AI Content Generator Software Tools:
Copysmith uses machine learning to help you write killer copy in seconds. All you need to do is give it the keywords and a few sentences, then let Copysmith work its magic!
Conversion.ai is an easy-to-use tool that instantly writes high converting marketing copy based on your campaign goals, industry keywords and website information. Our AI uses machine learning algorithms to understand what works in online marketing so you can get better results from your campaigns without wasting time trying out different strategies yourself! We help you write headlines & ads that convert visitors into customers.
Copy.AI is an AI powered content generator that creates the highest quality content on the Net. Artificial intelligence has become mainstream and Copy.AI is a market leader in this field, with the most intelligent technology on the market. Copy.AI is capable of writing millions of pieces of unique content, working on your voice and tone of voice and producing game-changing results for companies
The AI assistant in Shortly is a blank canvas that you can use to write anything! Just click the button and it's done!
Writesonic is a tool for creating content with artificial intelligence. With Writesonic you can create any kind of content (articles, blog posts, ebooks, reports) by filling up some templates from AI synthesizer.
Conclusion: To be successful with AI Content Generation, you need to know your business and your customers well, as well as the target audience for your product or service. If you are looking for an easy way to create engaging and effective marketing content, then an AI system is a good bet!
Finally we recommend Conversion.ai