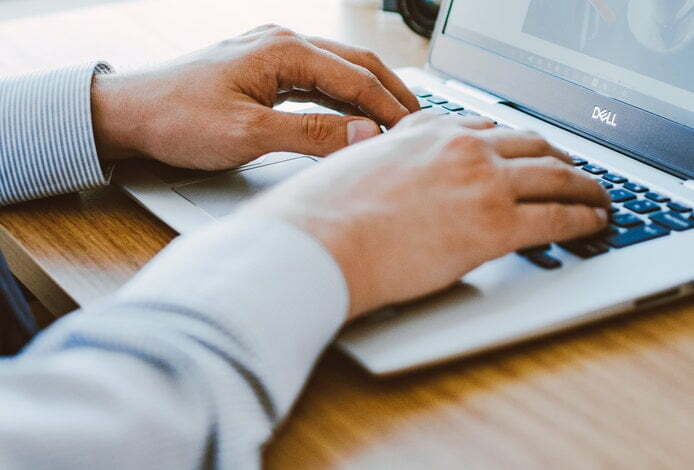 Having a blog is crucial regardless of your industry, as you need a steady stream of content for improving your website's rank in the search engines. However, this would be secondary to the actual purpose of setting up a blog.
For Google, publishing a blog is all about delivering value and improving user experiences. With that being said, a blog that suffers from a lackluster readership indicates more critical problems down the line. Even if you are posting each week, you will still be nowhere near your content goals if no one seems to engage. If this is one problem you need to fix, do it now using these tips.
1. Track your analytics
To make sure you are not spending time on band-aid solutions, it's important that you read your analytics reports and pay attention to the bounce rate, average time on page, and exit rate of each article. From there, it will be easier for you to find out what needs fixing. In case of a high bounce rate, the culprit could either be a slow loading speed or poorly written content. If you are worried about an exit rate that's too high, consider adding internal links.
2. Develop a reader persona
In most cases, your blog may not be attracting the kind of audience that finds it helpful. To make sure you reach out to people who are interested in what you are discussing, you need to have a good vision of who your audience should be. If you are an accountant NYC businesses run to for their tax issues, you can write a guide for preparing for the tax season or a review of the best apps for finance tracking. For this, your reader persona could include small business owners and sole proprietors who struggle with tax management.
3. Write a compelling headline
The first thing that people see before they read an entire blog is the title or headline. It doesn't matter how well you structured the content of an article. If the headline isn't interesting enough to your target audience, you won't be able to get them to read your blog. Fortunately, there are platforms you can use for writing great headlines. Check out CoSchedule's Headline Analyzer tool for  help when it comes to writing search-optimized and high-impact headlines.
4. Deliver a great reading experience
The headline is just a part of the equation. Even if you did reel in readers through the title, they still won't engage if the first paragraph sounds off. A readable style is a sure-fire way to get visitors to keep reading until the end, so opt for bite-sized sentences and add visual aids to make your blogs more interesting.  Consider using plugins such as Yoast and Rank Math to help you analyze the readability of your blogs so you will always be on the right track when it comes to growing your readership.
Blogging is a powerful strategy for marketing your business. It's best that you do it faithfully, not because you want to compete for keywords, but you want to influence people's perception of your brand.