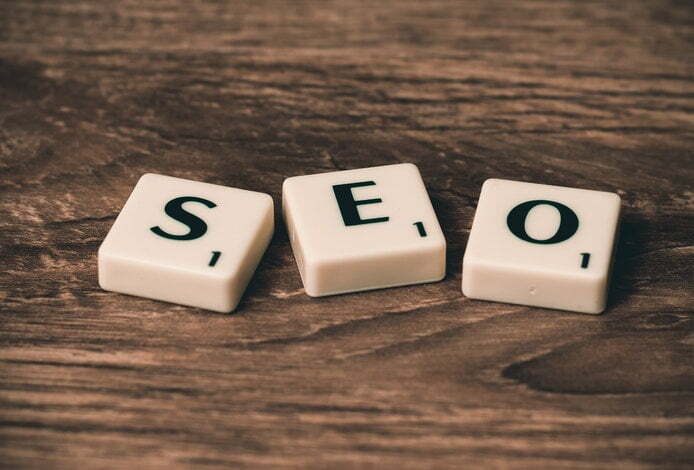 We've got some great tips for new business owners looking to grow their companies with SEO! SEO is often overlooked by small business owners, but it doesn't need to be. It's important that you're putting in some serious work on your website to make sure it's search engine-oriented and up-to-date with the latest updates. If you're just starting your online business and need to improve search engine rankings, we've got some great advice for you. Need help check this best SEO Company.
Here are the top 5 Small Business SEO Tips for new business owners:
1) Do Your Keyword Research
SEO starts before you even create the website; make sure you do your keyword research before diving in. This will ensure that your content is relevant and optimized for searches related to the products or services you provide. Check with your competitors to see what keywords they are using to get an idea of what your strategy should be. If you're not sure how to do keyword research, you'll find plenty of resources on our blog covering how best to get started.
2) Create Your Website Content
Once you know the keywords that fit with your business or service, create your website's content around those words! This will ensure that the content is relevant, fresh, and has all of the latest content updates. You can also use Google's sitemap generator to create an XML sitemap for your website. Use this sitemap to crawl your website and make sure it's up to date with all the latest content updates. You can also use a site mapping tool or a keyword research tool to make things easier. Using a sitemap will make sure that search engines know everything on your website, including images, links to other pages, videos, and more!
3) Make Sure Your Website Is Optimized for SEO
There are tons of free tools out there that can help you optimize your website for SEO, but if you want to get the most bang for your buck, then check out WordPress SEO by Yoast. This plugin makes it incredibly easy to get rid of unnecessary code and code errors that bring down search engine results. This plugin will also help you add Schema tags, create social media tags, and so much more.
4) Choose a Reliable Web Hosting Service
Many business owners try to host their websites and blogs themselves, and while it may seem like a great way to save money over using a hosting service, it's actually the opposite. Websites that are self-hosted tend to get out of date more quickly and don't offer the added protections that most paid web host services offer. It's important that you get your website or blog hosted with a reliable service (we recommend SiteGround).
5) Don't Forget About Local SEO!
You can't just focus on SEO on your website; you also need to optimize your business for local search results. This means you'll need to register your business with various local online directories, like Yelp or Google My Business. You can even pay for advertising on these sites if you really want to maximize your exposure. Just make sure that you're fully utilizing your free organic space on these sites to get the most bang for your buck!
Bonus Tip!!!
6) Integrate Your Content With Social Media
Don't forget that you can use social media as a source of new content for your website! Posting new content on Facebook or Twitter will keep your social media presence going strong. You can use Buffer or Hootsuite too to schedule out posts in advance, so you won't have to worry about posting new content every time you go online.
With these tips, you should be able to get your website or blog off to a great start when it comes to SEO! Remember that there's no quick-fix when it comes to SEO, and the only way you'll see results is if you put in the work. But once your website goes live and starts getting traffic from search engine results, don't forget about conversion optimization! You can boost your conversion rates with a few simple tweaks that we've covered in previous posts.
Contact us today to set up a meeting and we'll show you how we can help grow your business!
Conclusion:
These tips will help you get your website optimized and ready to take off in the eyes of Google and other search engines. If you're looking for small business SEO service provider, we'd be happy to help! We can manage your SEO campaign and get it up and running in no time. We can also help with your local SEO, so you can get your name out there and find new customers by targeting people in your service area with Google and Bing searches.